Our Team
Our Team has grown over the years so that we now have three Clinical Psychologists, Therapeutic Social Workers, two Assistant Psychologists, Occupational therapists and a Play Therapist. We are always looking for talented and experienced therapists to join our team.
Dr Claudia Wilson – Founder & Clinical Psychologist

The Cherrycroft Practice is an independent therapeutic service which was set up by Dr Claudia Wilson (Clinical Psychologist). Claudia worked in the NHS for 12 years before setting up the Practice, and has specialised in working with children in care and adopted children since 2006. Besides with the families with complex trauma issues we also work with other families whose children have more discrete difficulties like anxiety  or low mood  or problems with anger among other things.
She completed her undergraduate studies and MA in Psychology at the University of the Witwatersrand in South Africa, and tutored and lectured psychology students and trainee teachers. After moving to the UK in 1999, she took up an Assistant Psychologist post at the Monroe Young Family Centre (a service of the Tavistock and Portman NHS Trust) before completing her clinical training at the University of Oxford (Harris Manchester College) Doctoral Course of Clinical Psychology.
---
Julie Raymen – Therapeutic Social Worker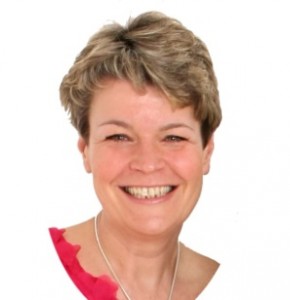 Julie Raymen qualified as a social worker in 1991 and has a wide range of expertise working with children and families. Since 2003 she has specialised in working with children who have experienced early trauma, as a senior member of a specialist therapeutic team.
---
Gill Holliday – Theraplay/DDP-Informed Play Therapist

Gill is a qualified Play Therapist and she is on the Register of Play and Creative Arts Therapists, accredited by the Professional Standards Authority. She is trained in Dyadic Developmental Psychotherapy (DDP) at level 1 and 2 and she also holds a level 1 qualification in Theraplay. She has over 25 years' experience working with children and adolescents who have been impacted by trauma and attachment difficulties. She holds an honours degree in Psychology and a BSc in Psychology.
---
---
Dr Georgina Hibbert – Clinical Psychologist
Georgina Hibbert is a Clinical Child Psychologist, chartered by the British Psychological Society and registered with the Health and Care Professions Council.
Since qualifying in 2005, Georgina has specialised in working in child and adolescent mental health. She has worked in NHS, Local Authority and private settings. She uses cognitive behavioural therapy, dyadic developmental therapy and narrative approaches to work with children and adolescents with depression and anxiety including OCD, phobias and panic attacks.
Georgina is qualified in carrying out cognitive assessments and diagnostic assessments for autism.  She carries these out in a multidisciplinary neurodevelopmental team in line with NICE guidelines.
Georgina has extensive experience in working with children who have suffered parental abuse and has developed specialist skills in working with trauma.  Georgina is a qualified Dyadic Developmental Psychotherapist.
Georgina works fortnightly at Cherrycroft on Mondays.
Norma Rosenek – Assistant Psychologist

After obtaining a BSc in Criminal Psychology and an MSc in Cognitive Neurosciences, Norma joined the Cherrycroft Practice as Assistant Psychologist in 2016. She has previously gained clinical and research experience in a forensic psychiatry, psychosomatic institution and neurosurgical ward in Germany. Norma is also currently conducting postgraduate research at the University of Reading, exploring shared and unique experiences of painful and emotional experiences. One of her research interests includes looking at the extent of pain experiences in trauma.
---
We are Hiring
We are hiring – please check our vacancies page
---
All therapists are registered with the HCPC and all staff have a current Enhanced DBS Check